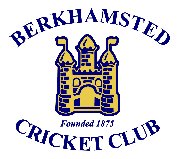 CLUB - BERKHAMSTED CRICKET CLUB
What does your club currently offer for Women and Girls?
We have 3 distinct offers for girls and plan to add a fourth in 2021. Girls in school years 1 and 2 can enter into our All Stars programme on Saturday mornings. Since launching this 3 years ago we have usually found out about 30% of all stars are girls. Girls from school year 3 to 6 can do Sunday morning softball training and play in the U11 incrediball team. Girls from year 7 upwards do Saturday morning hardball training and play in our U13 and U15 hardball teams. Next year we are considering starting a girls only Dynamos offer for the girls on our waiting list. From year 8 upwards girls have a pathway through to our women's team who train on Saturday mornings and play league matches.
When and how was your women and girls section set up?
We started a girls section in 2011 and have run girls teams since then. It was set up as a result of enquiries from parents with boys at the club who also wanted their daughters to learn and play the game. It's certainly had its ups and downs over the years and the biggest difficulty has always been finding other teams in Hertfordshire to play against. The women's section was then established in 2015, to cater for both girls who had been at the club since 2011 as a pathway to adult cricket, and for women who were seeking a summer sport and who hadn't had the opportunity to play at school. The first few years were run with just weekly training sessions and the occasional friendly games, before the decision was taken to enter into league cricket in 2018, once it became clear that this was the only way to guarantee regular fixtures.
How has this season been?
Really good. We started doing some one to one training in May, progressed to small group training in June and then ran both larger group training and matches against other clubs in July and August. We had 75 girl members this year with another 30 on the waiting list. We ran teams at U11, U13 and U15 and several of the older girls featured regularly in women's matches. We also started to introduce more female coaches this summer, something we are keen to continue next year. We normally run girls only indoor sessions between January and March. The women's season started with friendly games in place of the first round of league matches, which provided a good opportunity for the less experienced players to compete in matches. The league fixtures then followed, with much better availability than in previous years.
What are your plans and goals for next season?
Run winter sessions for all girls who want to participate
Expand the girls summer membership
Run girls only Dynamos sessions
Play more and better-quality matches
Train up more female coaches
Continue to offer a pathway through to women's cricket and representative cricket
How can anybody interested get in touch to have a go?
Contacting the club is straightforward (contact details are listed on our website and on social media) having try out sessions for girls is not easy given the size of the waiting list. Offering Dynamos as an option may help with this. Try-out sessions for women will be accommodated, as we are keen to attract more women to the club.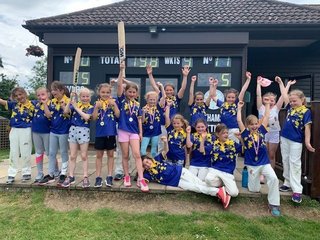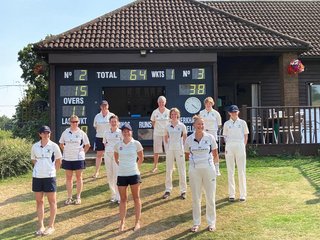 (photo from a previous season)