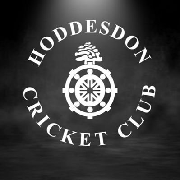 CLUB: HODDESDON CRICKET CLUB
What do you offer female cricketers?
We offer female only (girls and women) training on a Wednesday evening and Junior mixed training on a Sunday morning (girls aged between 5-15) during the summer. A female winter programme is being planned.
When and how was the women section set up?
Over the last 5 years, Hoddesdon has seen an increasing number of girls attend the mixed junior programmes with multiple female members playing mixed junior cricket matches, attending Hertfordshire development squads and also being selected for Essex Under 17s. We have also had girls attend and successfully pass the ECB Young Leaders course.
It was on the growing number of attendees for both mixed training and 1-1 coaching opportunities that our female section was set up in 2020 by Level 2 club coach, Brad Oakes.
During 2020, the Club set aside Wednesday evenings for girl's and women's ONLY training with multiple club male and female club coaches.
How has it been this season?
Like most cricket clubs it has been challenging in 2020 although the establishment of the women's cricket section was a highlight of the season. Training was well attended on Wednesday evenings with up to 25 girls and women attending (Females only evening) and Sunday mornings (mixed juniors). The cub were very proud that it fielded 4 females in a mixed senior Sunday friendly game in 2020 and also saw our first female play a league game for Hoddesdon, where they took a wicket with her first ever league delivery.

What are you plans and goals next season?

Increase training and playing opportunities during both Summer and Winter
To field out first ever female only match versus another club
Encourage more women to be involved within the club and take coaching qualifications.
Increase the number of girls in the All-Star programs
Expand social events for all women and girls
Expand social media
How can anybody interested get in touch to have a go?
Visit www.hoddesdoncricketclub.co.uk or contact Brad Oakes 07507 761897