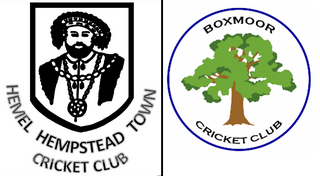 CLUB - GRAND UNION
What does your club currently offer for Women and Girls?
We offer soft ball and hard ball cricket to girls of all ages in and around Hemel Hempstead, with teams entered at u11, u13 and u15. Winter training runs on Tuesday evenings from January to April and on Saturday mornings when we get outdoors. Whilst the girls train separately, many also enjoy the option of playing in mixed teams.
When and how was your women and girls section set up?
In 2015 we agreed that there was indeed "power in a union", and near neighbours Hemel Hempstead Town CC and Boxmoor CC merged their girls' cricket set ups to best use the coaching resource and provide viable and competitive sides. Since then we have welcomed girls from other clubs in the area who want to play and train together.
How has this season been?
Playing numbers and availability were better this year and we managed to get plenty of matches in, with nearly as many friendlies arranged as the normal league season would have provided. We missed the valuable learning experiences of the Festival days, but enjoyed what cricket we could between the storms!
What are your plans and goals for next season?
One big disappointment this summer was the cancellation of the inaugural Midweek T20 competition as we were confident that we would get our first Women's team out. In addition to our current older girls we have several former players in the local area, plus a few keen mums... so the plan next year is to get that team together and enjoying more cricket.
How can anybody interested get in touch to have a go?
All comers welcome! Please email either Nick Harper or Rebecca Kelly