Is a new initiative and replaces the Girls Charley Cricket Programme. It is an all-inclusive Soft and Hard Ball programme with winter training, summer matches and Festivals. This is the entry point of the Hertfordshire County Cricket Girls Performance Pathway for School Years 4 & 5 and all players must qualify to be part of the Hertfordshire pathway by either living / going to school /playing for a Cricket club within Hertfordshire.
There is no nomination process or trials for this programme and is aimed at players who are ready to transition into hard ball cricket.
The current programme runs from October 2021 - September 2022. Bookings for 2022-23 programme will open in the summer and further details will be posted here.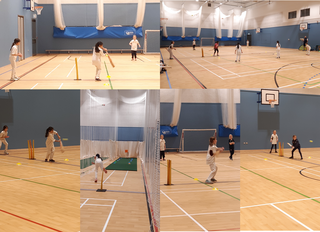 If you have any questions regarding the Hertfordshire Jets then please email Greg Mackett, Girls Performance Lead.