This week we have been fortunate to have Strength & Conditioning coach Liam down from @PerformHerts to run workshops with our County Age Group Squads as part of their winter coaching.
The groups have been learning about the benefits of S+C, Nutrition, Hydration and Recovery in performance sports, educating them on how they can begin to take responsibility for their own bodies and well-being, both on and off the field.
They have also been sent through a cricket-specific Warm Up and Home Workout with exercises to aid their development in cricket, of which they have been working practically, under supervision to understand the correct techniques.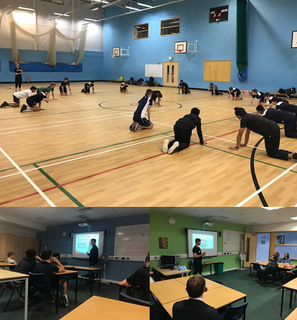 In addition, the parents have also attended a workshop to give more of an understanding the importance of S+C as well as the nutrition/hydration aspects, within the confines of both training and competition.
These workshops offered the parents insight into the content that we are covering with the players, the reasoning behind it, and the roles that they can play in aiding their children, both in preparation for training/competition, as well as post-session recovery.