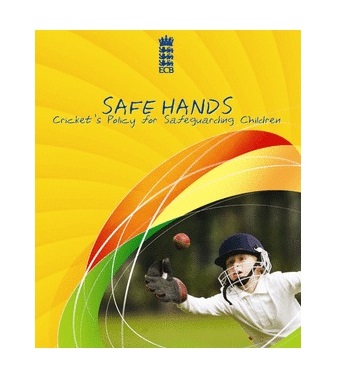 Safe Hands
– cricket's policy for safeguarding children, is available for to download directly from the ECB Website using the link below: -
PDF versions of Safe Hands are available to download below.
Please contact Richard Burling on welfare@hertscricket.org if you require a new folder.
Updated Templates - April 2020
As part of the ECB Safeguarding Team's strategy to raise standards across the game, they have started some work on updating the safeguarding resources which are downloadable on the ECB Website.
https://www.ecb.co.uk/safeguarding/safeguarding-resources
The following have been updated:
Template - Safeguarding Children Policy
Template – Roles and Responsibilities matrix
Template – Welcome Letter for parent/carer
Template – Welcome Letter for Young Person
The ECB have also created a new reporting form (download below) and guidance notes to assist Club and County Welfare Officers in reporting any concerns to the ECB Safeguarding Team. This form will standardise information required when making a referral to the team and provide consistency across the cricket network. The guidance notes which accompany the reporting form are there to support Clubs to feel confident in reporting a concern.
All completed forms should be sent directly to safeguarding@ecb.co.uk and a member of the team will be in contact.