Dear Clubs
With three weeks of cricket underway, we hope you are getting your eye in and back into the swing of things! This week we want to profile Neston Cricket Club who have made use of the NatWest CricketForce toolkit and PPE equipment to return to the game


With a huge amount of effort involved, Neston Cricket Club in Cheshire has seen five senior sides and a team for every age between U9 and U19 take to the pitch again. Junior Chairman, David Collyer spoke of his concerns around the return of the game and the impact of the NatWest CricketForce support
"We were fearful that the club may not play cricket again this summer but using ECB Guidance and with the support of NatWest CricketForce the appetite for cricket has been greater than ever. We still face challenges but the arrival of the NatWest CricketForce packs has helped overcome some of these already.

The club has purchased some gazebos for wet weather days and there are clear designated areas for players and spectators. With two pitches the NatWest CricketForce pack has been divided in two with disinfectant, wipes and hand sanitiser and there is plenty for everyone. The sanitiser breaks have been operating well and players and parents feel confident that the club is a safe, well organised environment thanks to NatWest CricketForce"
Huge thanks to Neston Cricket Club for all their ongoing hard work and for sharing your stories and images with us. We will be sending you some merchandise in the post as a thank you! We would love to continue to profile success stories like this so if you have any that you wish to share please get in contact with Martin here.
---
CLUB FINANCE AND BUDGETING
Don't forget to make the most of the NatWest toolkits, providing information on club budgeting and finance.
NatWest Club Cricket Finance Guide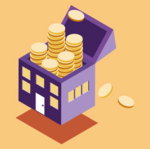 Coronavirus has had a huge impact on life as we know it. Together with the ECB NatWest have created the Club Cricket Finance guide, designed to help you and your clubs manage your finances
This is a practical guide to support clubs in the community providing hints, tips and guidance, such as how to boost income through memberships, facilities and sponsors, to help them thrive.
Club Budgeting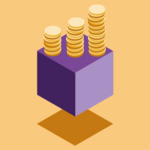 Whether it's already bowled, or it's coming in the next few weeks, when the first ball of the season is bowled, a cricket club needs to ensure its annual budget is planned out.
NatWest have produced a handy budget template that you can download and use to help manage your club's finances.


DOWNLOAD THE TEMPLATE
---
SPACEHIVE
A reminder that as part of the new NatWest CricketForce 2020 campaign, we have opened phase 2 of the Spacehive crowdfunding campaign. The ECB will be providing all clubs who raise £100 towards supporting with return to cricket activities with a further £100.
HOW TO SIGN UP
Sign up to the Spacehive platform here
Set up your crowdfunding page between now and 31 August. The Spacehive team will be on hand to guide you through this process.
The ECB pledge will appear as soon as your campaign is live
Run your crowdfunding campaign throughout August and the end of September
Receive the money you raise by end of September
---
DOWNLOAD OUR NEW NWCF DIGITAL ASSET



SHARE YOUR RETURN TO CRICKET STORIES
ENGLAND & WALES CRICKET BOARD
29 July 2020