.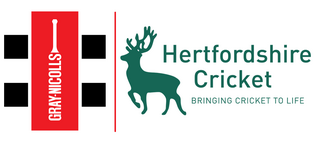 We are pleased to announce that the winner of our June Club Volunteer of the Month Award goes to Rob Slack of Knebworth Park Cricket Club.
Here's what the Club had to say about Rob.....
Rob is in his first season of supporting with coaching the junior section at KPCC. He has made a very positive impact, delivering training sessions with enthusiasm, positivity and energy - really helping some of our less experienced players make a start on their cricket skills. He is leading our under 12B team, many of whom are new to the game, engaging the team, supporting them and encouraging them through some heavy losses in pairs cricket!
Rob has also taken on the Dynamos sessions on Friday evenings. Having completed the induction programmes Rob has delivered excellent Dynamos activities, welcome new cricketers and families to the club
It is fantastic to have Rob at the club, he is committed, reliable and energetic - he's even re-launched his own playing career!
Rob will be presented with his award from Hertfordshire Cricket along with a £200 Gray Nicolls Voucher for the club in the next couple of weeks.
If you have anyone at your Club you would like to nominate for Volunteer of the Month then please send in your nomination via the online form below:
To nominate a member of your Club CLICK HERE