.
Introduction:
The England and Wales Cricket Board (ECB), cricket's governing body, is committed to ensuring that all children and vulnerable adults who participate in Cricket are made welcome and have a safe and positive experience. The safeguarding and support of children and vulnerable adults in Cricket, whether they are playing, watching or taking part in any other cricket related activity, is of paramount importance.
Hertfordshire Cricket Limited wishes to enhance their safeguarding operation through the appointment of a Designated Safeguarding Board Lead (Director) who will influence and direct all aspects of safeguarding across cricket in the county.
The Role
We seek a person to lead Hertfordshire Cricket Limited (HCL) in meeting the requirements of the Safeguarding Standards within the ECB County Partnership Agreement.
To ensure HCL always acts in keeping with legislation, statutory guidance and ECB Safe Hands Policy.
To be an active Board Member advocating for the safeguarding of children (under the age of 18) and adults at risk in cricket.
To recognise that all children and young people and all adults at risk are entitled to the same protection as per the Equality Act 2010 Protected Characteristics information.
Attend HCL Board Meetings – three per annum.
The position as a Director of this Board, is unpaid, but will allow reasonable expenses.
Responsibilities
Ensure safeguarding is embedded as a key business responsibility in operating plans and structures.
Ensure the Board receives and scrutinises progress against key areas of work, risks and challenges.
Check and challenge to ensure that the interests of children and young people are paramount in all HCL activities, and the best interests of adults at risk are given due consideration.
Constructively challenge poor practice and effect change.
Follow the whistle-blowing policy if any concerns are not fully addressed by HCL
To work closely with the HCL County Safeguarding Officer, offering guidance and support where required.
Chair HCL Safeguarding Committee.
Essential Experience
Child centred approach, with children as the focus in decision making, advocating for young people's views.
Ability to demonstrate effective governance and a strategic approach. Experience of safeguarding and child protection.
Experience and knowledge of safeguarding adults.
Understanding of the ECB's role and responsibilities to safeguard the welfare of children and young people.
Basic understanding of and enthusiasm for the game of cricket.
Awareness and understanding of ECB Safe Hands Policy.
Ability to listen effectively and to ask probing questions.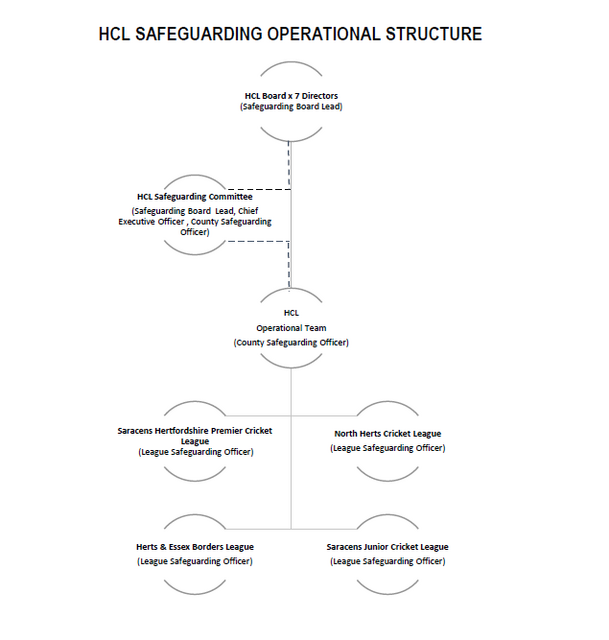 To register your interest in this position, please forward your CV and a covering letter as to why you would be suitable for the role to: hr@hertscricket.org
Closing date for applications: 1st March 2022
The full job description can be downloaded below.
---
Hertfordshire Cricket is committed to safeguarding and protecting the children and young people that we work with. As such, all posts are subject to a safe recruitment process, including the disclosure of criminal records and vetting checks. We ensure that we have a range of policies and procedures in place which promote safeguarding and safer working practice across our services.