.
Dear All
This week we celebrate Diwali, our volunteers - the unsung heroes of the game, share some exciting EDI resources available as well as open registrations for the 2023 Royal London Club Championship.
Best Wishes
ECB, Participation and Growth Team
---
WINNERS OF THE 2022 GRASSROOTS CRICKET AWARDS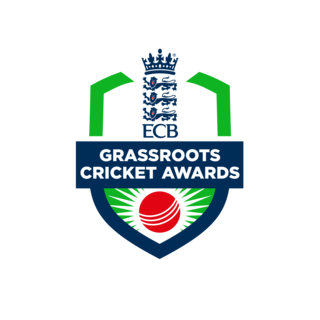 We are pleased to announce that the winners of this years Grassroot Cricket Awards. For a list of the winners and those highly commended please click on the link below.
Congratulations to our winners, those highly commended and all nominees, there were some fantastic entries this year showcasing the incredible dedication and support to grassroots cricket.
---
HAPPY DIWALI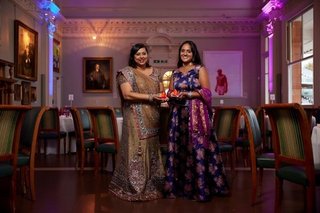 On 12th October, the ECB hosted its first ever celebration of Diwali, The Festival of Lights, in the Long Room at Lord's Cricket Ground. Over the course of the evening, guests were treated to musical performances, moving speeches and a special Arti prayer recited by a Hindu priest and performed by the High Commissioner of India to the United Kingdom, Vikram Doraiswami and his wife. It was a historic evening, building on the legacy of the Ramadan Iftar event held back in April.
Click below to watch the highlights from the evening, and to hear from ECB's Shilly Pancholi and Hina Mistry on what it meant to them to be involved.
---
NOMINATE YOUR UNSUNG HERO IN LOCAL CRICKET

Nominations for the BBC Sports Personality of the Year Unsung Hero award are open. For full information go to www.bbc.co.uk/unsunghero
The BBC are celebrating the best volunteers in sport making a difference, and bringing more people into cricket.
For 20 years, their winners have walked the red carpet with sport's VIPs as guests of honour at Sports Personality of the Year.
Community sport makes a difference, and Unsung Hero helps the winners do more and you have the opportunity to nominate you unsung hero by 30 October via the link below.
---
NEW LOG-IN PROCESS FOR THE EDI CONTENT HUB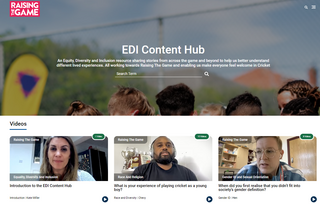 The EDI Content Hub is the game's online resource sharing different lived experiences from a wide spectrum of EDI subjects, which launched this summer. New content has recently been uploaded covering topics of Race & Religion, Disability & Neurodiversity and Diversity & Inclusion.
There is a new log-in process for the Hub, so users will now need to access it via this link using central login details below.
Username: EDI_Education
Password: RaisingtheGame2022!
The Hub can also still be accessed via the e-learning platform.

---
ISLAMOPHOBIA AWARENESS MONTH WEBINAR
As part Islamophobia Awareness Month in November, the ECB is working with Nujum Sports to deliver a series of educational webinars (14, 21, 28 Nov) to help increase understanding and awareness of Islamophobia. Nujum Sports are a leading Muslim inclusion and education organisation and they will be leading three sessions that are open to all CCBs, leagues and clubs.
The key aims of the sessions are to:
• Develop an understanding / gain a deeper understanding of Islamophobia
• Discuss the challenges and solutions in Equity, Diversity & Inclusion in Cricket for Islamophobia
• Further understand the challenges faced by Muslim players and the solutions to addressing them
You can sign up to attend one of the webinars by completing this short form.
---

LONDON CLUB CHAMPIONSHIP 2023 ENTRY INFOMRATION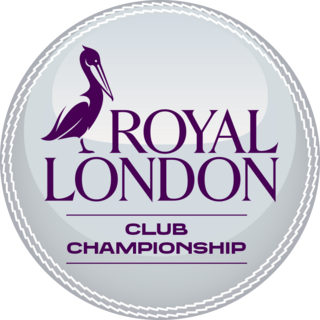 Entry into the Royal London Club Championship 2023 is now open. It is open to all cricket clubs and is a knockout competition starting in April and runs throughout the season until September.
The 2022 Final was played at Lord's and was won by Bexley CC from Kent by just 1 run in a fantastic final against Nantwich CC from Cheshire.
The link below takes you to the entry form with the deadline for entries Wednesday 30th November.
---
BLACK HISTORY MONTH & BEYOND: AN INTERVIEW WITH GUY REID-BAILEY
To continue marking the contributions of the Black and African-Caribbean community to cricket during Black History Month and beyond, we would like to share an interview recently conducted by David Lawrence, former England cricketer and Gloucestershire CC's current President, with his old mentor Guy Reid-Bailey, who founded Bristol West Indies CC back in the 60s and played an instrumental role in the Bristol Bus Boycotts.
#BlackHistoryMonth #RaisingTheGame
---
England & Wales Cricket Board
24 October 2022