.
Dear All
We hope you enjoyed the festive break! In this week's bulletin there is information about All Stars and Dynamos Cricket Course uploads, the ECB National Clubs Webinar and Club Competitions.
---
ALL STARS AND DYNAMOS CRICKET COURSE UPLOADS
2022 is here and what an exciting year for Cricket we have ahead of us. The priority window for All Stars and Dynamos Cricket is just a month away. We want to ensure that we give parents the widest range of booking options and to increase chances of capturing their registration when they first search for an All Stars or Dynamos Course near to them. We need clubs to upload their courses, for both the May and summer holiday delivery windows, prior to the priority window launch on 10th February.
Once courses are uploaded, your County Cricket Board will be able to verify your course if you have all the necessary perquisites in place. We will be in touch with more details around this soon.
Please note the earliest start date for courses in 2022 is 6 May.
See below for the link to ClubSpark.

---
ECB NATIONAL CLUBS WEBINAR
25 JANUARY 2022 (6PM)
Now only a few weeks away we are pleased to announce that registration for the ECB National Clubs Webinar on 25 January 2022 is now open. Please sign up via the link below, and the link to the webinar will be shared with you closer to the date.
As a reminder the webinar is ideal for club officials, activators, coaches and volunteers who play a key role in ensuring their local club makes the most of the opportunities the ECB and County Cricket Board have available for the 2022 season. The webinar will include topics such as powering, thriving and sustainable clubs for girls, grant funding, national programmes, and much more. The event will be free of charge to local clubs and will take place online, with no restrictions on the number of officials from each club able to join.

---
ROYAL LONDON CLUB CHAMPIONSHIP 2022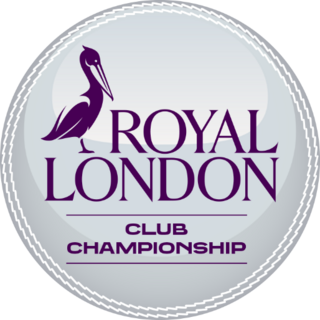 The ECB is looking for expressions of interest from clubs that may wish to participate in the Royal London Club Championship competition in 2022. This competition is a 40-over per side knockout competition that is played throughout the season and provides an opportunity for clubs to play against opposition from other leagues (including ECB Premier Leagues), initially on a local level but will move towards regional matches culminating in a final played at a First Class County ground.
If your club is interested in being involved in this competition in 2022 and hasn't already entered, please complete the short form on the link below by Wednesday 12th January.
Please note that while completing the expression of interest form is not a guarantee of entry, all clubs will be contacted after 12th January with further information.

---
VITALITY CLUB T20 PLATE 2022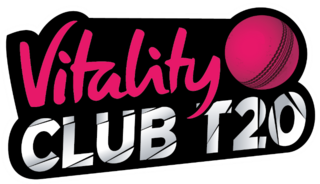 For the first time in 2021 ECB ran a Vitality Club T20 Plate competition, which was aimed at non-ECB Premier Leagues (which already enter into the Club T20 Cup competition). The winners of various league T20 competitions are put forward into a national competition playing in Regional competitions (played over two Sunday's in August) before qualifying for the National Final which will be played at a First Class Cricket ground in September.
For the 2022 season, ECB is looking to expand on the leagues that entered into this competition last season. If your league wishes to put forward the winners of your T20 competition (either from 2021 or 2022) then please complete the expression of interest form below. This is for leagues to complete, if you are a club and think your league should considering putting forward their league T20 winners into the Vitality Club T20 Plate competition, please forward this information onto your league secretary and ask them to complete the expression of interest form. All leagues entered in 2021 that have already stated their intent to enter again in 2022 do not need to complete this form as ECB already holds the relevant information.
The deadline for putting forward for the 2022 season is Wednesday 26th January.

---
WOMEN'S AND GIRLS CLUB COMPETITIONS
Vitality National Women's Club T20 Cup & Plate Competition
Following the success of this season entries are now been taken for the Vitality National Women's Club T20 Cup & Plate Competition for 2022. Fixtures are split regionally to begin with, all first round losers in Cup will go forward to join those direct Plate entries. It's an open age competition in which we are also encouraging local clubs to join together with up to 4 guest players being allowed. Please email competitions@ecb.co.uk for further information, the deadline for entries is 28th January.
ECB Girls U19 T20
We are delighted to announce the launch of a new competition, the ECB Girls U19 Club T20 for 2022. This is in response to not only a 15% growth in entries to last season's Lady Taverners U13 & U15 Club T20 but also due to feedback from clubs for a format to bridge the gap between the U15 age group to women's league and our National Club T20 Cup & Plate Competition. The winners will also receive complimentary tickets for the Women's Eliminator match in The Hundred competition.
Email competitions@ecb.co.uk for further details and entry form, deadline for entry is 11th February.
Girls U13 & U15 ClubT20
A great opportunity for girls to compete with their friends in this very popular competition, initially against local teams in early rounds, to regional group finals and then National Finals in August. Plenty of fun with everyone involved & enthusiastically supported by friends and family.
Entries are now being taken for 2022, do encourage your local clubs to enter as it's a great opportunity for girls to showcase their skills.
Email competitions@ecb.co.uk for further details and entry form, deadline for entry is 11th February.
---
England & Wales Cricket Board
07 January 2022