.

---
Dear All
In this week's bulletin we've got information about the start of All Stars & Dynamos Cricket Courses for 2022, a chance for clubs to win a visit from an England player, Inspired to Play Grants and a new feature for Play-Cricket.com about injury surveillance.
---
ALL STARS & DYNAMOS CRICKET COURSES START THIS WEEK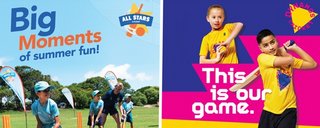 We are excited to see the start of this year's All Stars and Dynamos Cricket season on Friday and wish everyone running sessions this year the best of luck. For those who would still like to run programmes this year there is still opportunity to upload courses now via the link below to deliver sessions during the summer.
We would also like to remind you that resources are available to help promote your programmes on the ECB Resource Hub.

---
LIFEBUOY LAUNCH SOAPER HEROES PROGRAMME FOR CRICKET CLUBS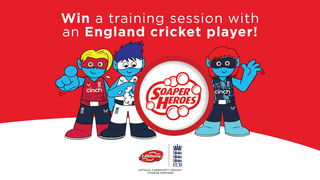 We bring you another great opportunity from Lifebuoy, Official Hygiene Partner of ECB, who we have teamed up with to create some engaging and educational cricket activities that you can incorporate into your everyday training sessions at your club.
By downloading the Lifebuoy Soaper Heroes programme, you will receive the following:
Welcome video
Lifebuoy Soaper Heroes Programme Overview
Warm up activity
Clean up routine
Educational Hygiene Posters
Soaper Heroes Certificate
Lifebuoy are also offering the opportunity for all clubs who download the package to be entered into their prize fohttps://www.pitchero.com/county-admin/news.php?action=show_edit&news_id=33504#r a chance to win a coaching session with an England cricket player, as well as tickets to England v South Africa at Lord's or signed England merchandise. Full T+Cs can be found via the link below.
Download your Soaper Heroes pack here.
Remember, Touch it, Wash it, Bish Bash Bosh it!

---
INSPIRED TO PLAY GRANTS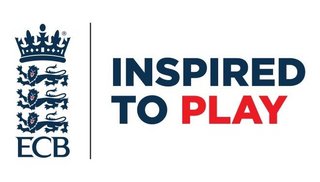 We would like to remind you all that the Inspired to Play 2022 grant scheme is currently open for applications. The £1,000 grants are available to help facilitate more cricket activity for children from June – September.
Apply now via the ECB's online Investment Management System, to not miss out on this first come first served opportunity.
---
INJURY REPORTING ADDED TO PLAY-CRICKET.COM

For several years County and International teams have been involved with the ECB injury surveillance programme, with the aim of understanding injury risk at each level, so it can be effectively monitored and reduced. We are now pleased to extend this across the recreational game, with 'Injury Reporting' in Play-Cricket.com.
The injury data inputted into Play-Cricket.com will be actively monitored, analysed and reported upon each year. We would ask clubs to record any injury sustained by their club members at games or training, with these to be logged in the "Day to Day" section of the Site Administration section.

---
England & Wales Cricket Board
Lord's Cricket Ground
London
NW8 8QZ
05 May 2022