.

---
Dear All
In this week's bulletin we've got information about registering with DEFRA to use pesticides, extension to the Inspired to Play Grants, Disability Cricket Champion Clubs registration and Sport England's 'Places and Spaces' scheme.
---
CRICKET CLUBS USING PESTICIDES NEED TO REGISTER WITH THE UK GOVERNMENT BY 22 JUNE 2022
After 22 June 2022, sports grounds and playing fields that have professional plant protection products (pesticides, plant growth regulators, etc.) applied to them (whether by the club or by a contractor) must be registered by law with the Department for the Environment, Farming and Rural Affairs.
Cricket clubs using pesticides should register their ground(s) or they will risk enforcement action from the Health and Safety Executive. Please refer to the DEFRA website for details on who needs to register and how to register.
---
INSPIRED TO PLAY GRANTS CLOSE 30 JUNE 2022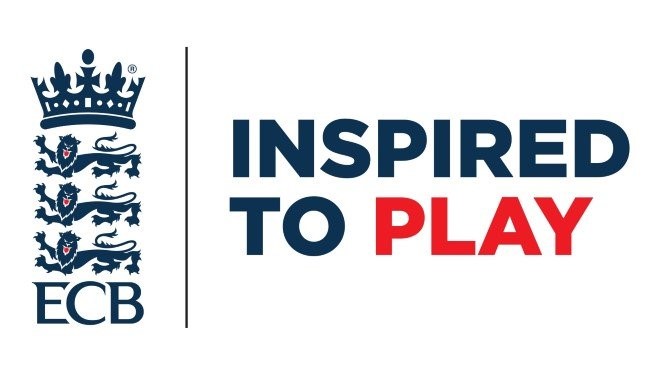 Applications for Inspired to Play Grants closes next month. As a reminder the £1,000 Inspired to Play 2022 grants are available to help facilitate more cricket activity for children from June – September.
Please apply via the ECB's online Investment Management System, to not miss out on this first come first served opportunity.
---
DEADLINE FOR CLUBS TO APPLY TO BECOME A DISABILITY CRICKET CHAMPION CLUB EXTENDED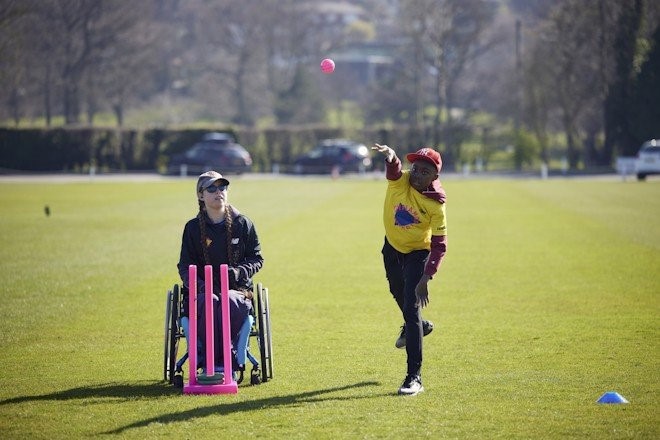 We are delighted to announce that the deadline for clubs to apply to become a Disability Cricket Champion Club has been extended.
The Disability Cricket Champion Club programme is designed to provide direct support to cricket clubs across England and Wales to deliver inclusive and accessible opportunities for disabled people within their community. The initiative launched last year and across the 2021 cricket season over 1,200 participants were supported to engage in the game and become valued members of their local cricket club.
The sign-up portal to engage in the programme in 2022 remains open with a range of training, support, funding and inclusive equipment for clubs wishing to deliver accessible cricket programmes. For more information visit the ECB website.
---
SPORT ENGLAND EXTEND 'PLACES AND SPACES' CROWDFUNDING SCHEME
Sport England are extending their 'Places and Spaces' scheme across England after a successful pilot in the West Midlands, with £7m of funding available.
The scheme is part of Sport England's legacy programme for the Birmingham Commonwealth Games 2022 and offers up to £10,000 as a grant to match a crowdfunding raise.
Sport England are running a free webinar on 19 May for anyone who is interested in finding out more. To register to attend the webinar please follow the link below.
---
BLOG- CRICKET IN WALES HAS OPENED ITS ARMS TO ME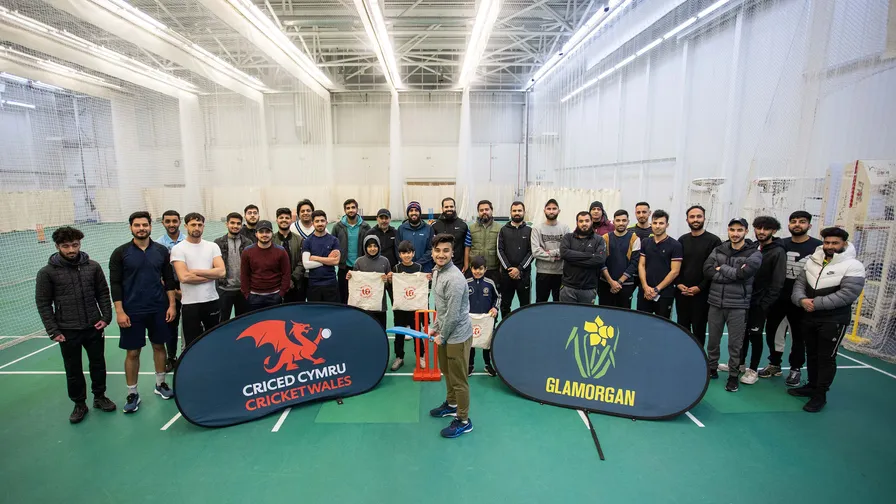 We wanted to shine a spotlight on Ismail a trainee PE teacher in Cardiff who played in the Ramadan Tapeball Cricket League set up by Cricket Wales and Glamorgan CCC. Ismail also talks about how he has been able to help lead other diverse community projects and the value of those for him personally and to the local communities.
To read the blog click here.
We will be looking for more stories like Ismail's to share in future. Further details on how people can share their stories with us will be advised in due course.
---
England & Wales Cricket Board
18 May 2022