SUN SAFETY
Temperatures across England and Wales are set to top 30oC in the coming days. We won't be issuing specific instructions on how clubs and leagues should navigate this unusually warm weather.
However, we felt it necessary to highlight the duty of care that the game has over players and officials whilst on the cricket field.
As always, the ground, weather and light remain under the jurisdiction of umpires / coaches. Below are some pointers that may help 'Get the Game On' this weekend.
KEEP HYDRATED

take extra drinks breaks .e.g. every 10 overs and also allows drinks to be brought on at the fall of each wicket.
replace lost electrolytes
EMBRACE IN THE SHADE
use sun cream, wide-brimmed hats and long sleeves
create additional shaded areas for the batting side
employ a 12th man to rotate fielders where competition regulations allow
LIMIT PEAK SUN EXPOSURE
If possible, consider rescheduling matches or training away from the middle of the afternoon when the sun will be hottest
GROUNDS MANAGEMENT
The Grounds Management Association have published an essential guide for Cricket Grounds Managers on:

working safely in the heat and sun, and
how to adapt your pitch preparation and maintenance to keep pitches playing safely in dry, hot conditions.
You and your groundstaff can view the guidance on the GMA Toolkit for Cricket homepage.
Above all we encourage everyone look out for each other and to stay alert to signs of heat exhaustion in yourself and others. Symptoms include - dizziness, headaches, nausea.
Note the heat poses an even greater risk to children so we recommend being particularly cautious with activity involving under 18s
Have fun and stay safe.
---
RAISING THE GAME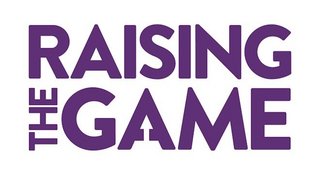 Following the launch of Raising the Game a range of tools and resources are now available through the ECB's EDI Content Hub. Everyone has a part to play in raising the game and tackling discrimination and inequality within cricket.
One of the tools is a new e-learning module that is designed to support all those in the recreational game to understand the 9 protected characteristics according to the Equality Act 2010 and how to spot discrimination and act accordingly. Whatever role you play within the game, this short (30-minute) course is designed to help you better understand behaviours and language that have no place within cricket.
To access the e-learning module and other Raising the Game resources individuals can visit their ECB e-learning portal.
The course can also be accessed directly using the following link.
---
England & Wales Cricket Board
14 July 2022