.
Dear All
In this week's bulletin there is information about the #GetSetWeekend Prize Draw, Launch of the 2022 Disability Cricket Champion Club Programme and General Conduct Regulations
---
#GETSETWEEKEND PRIZE DRAW REGISTRATION IS NOW LIVE!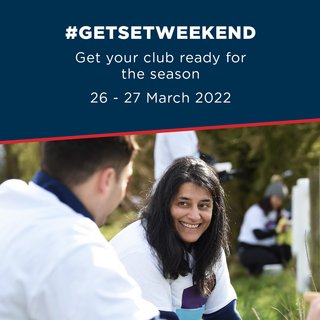 This year's #GetSetWeekend will be held on 26-27 March when clubs up and down the country will be encouraged to prepare their clubs and get ready for what is shaping up to be an exciting season!
Registration to be entered into our #GetSetWeekend prize draw is now open. To read the full competition T+Cs and enter the draw please click on the link via the button below. Prizes include International and Hundred tickets, signed shirts and B&Q Vouchers.
We would also like to remind you that we have uploaded some assets to the ECB Resource Hub to help you promote your weekend.
---
LAUNCH OF THE 2022 DISABILITY CRICKET CHAMPION CLUB PROGRAMME

We are delighted to launch the 2022 Disability Cricket Champion Club programme. The Disability Cricket Champion Club programme is designed to provide direct support to cricket clubs across England and Wales to deliver inclusive and accessible opportunities for disabled people within their community. The initiative which launched last year saw 1,200 participants supported to engage in the game and become valued members of their local cricket club.
In 2022 the ECB seek to support a further 100 cricket clubs to become Disability Cricket Champion Clubs. This includes brand new equipment, online training, and local support for volunteers, and coaches, and seed funding to help towards the new activity.
For further information please follow the link below.

---
GENERAL CONDUCT REGULATIONS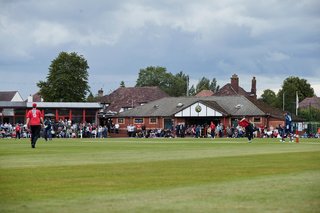 The purpose of the General Conduct Regulations is to provide a single set of regulations which sets standards of conduct that can be applied consistently throughout recreational cricket and aid cricketing organisations when establishing and running their disciplinary process. For the 2022 season, the Regulations are mandatory for County Cricket Boards and ECB Accredited Premier Leagues. Other cricket organisations in recreational cricket are also encouraged to implement the Regulations for the 2022 season.
For more information, please follow the link below.

---
ECB ANTI-DISCRIMINATION CODE
As part of the on-going EDI work within cricket and alongside the recent Game-wide commitments the ECB are publishing the following guidance to the Anti-Discrimination Code.
We would ask all Clubs and Leagues to adopt this code, more information can be found by clicking the button below

---
England & Wales Cricket Board
21 March 2022