.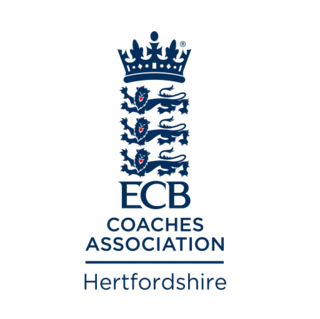 Hertfordshire Cricket
ECB Core Coach Courses Winter 2023-24
now open to book
The ECB Core Coach programme is an entry level qualification for coaching cricket in England and Wales alongside ECB Foundation Coach. The programme is a blend of e-learning and face-to-face modules led by ECB Coach Developers will explore the player-centred planning process, player development, the skills you can help players to develop and how you can learn from your experiences.
By committing yourself to this programme and becoming a qualified coach you will become an important part of the ECB's coaching family that works together to help players improve, have fun, be safe and learn at every stage of their development.
Programme outcomes
This programme has been designed to give learners the knowledge, skills and confidence to lead player-centred coaching sessions.
An ECB Core Coach will be qualified to lead coaching sessions independently and without supervision.
Content

Role of an ECB Core Coach
icoachcricket
Player-centred planning process
Player development
Core principles – batting, bowling (pace and spin), fielding and wicketkeeping
Tactical knowledge, physical fundamentals and mental skills
The coaching tools
The continuum of practice
Safety
Differentiation
Who is it for?

Anyone aged 18 and over wishing to become qualified to coach cricket, inspire and develop players and make a difference to the game.
Experience of playing or coaching cricket is desirable but not essential when applying for this programme.
You do not need to have completed the Foundation Award Coach qualification to register for this course
Click here for more information on choosing the right programme for you.
Commitment

£300.00
Eight face-to-face modules lasting three hours each, including two observed coaching opportunities
Six bitesize e-learning modules lasting 15-20 minutes each
Multiple choice question assessment
Short answer question assessment
Pre-requisites for certification

18 years of age (you can be 17 to register and attend but cannot be officially certificated until turn 18 years old)
Valid safeguarding training e.g. Safeguarding for Specialist Roles – Coaches and Activators (this is covered in the course)
Valid ECB Enhanced DBS
---
Core Coach Courses - Hertfordshire - 2023/24
COURSE 1: OCTOBER HALF TERM
All days: 9am – 5pm
Day 1. Sunday 22 October 2023
Day 2. Monday 23 October 2023
Day 3. Thursday 26 October 2023
Day 4. Friday 27 October 2023
To book your place CLICK HERE
COURSE 2: FEBRUARY HALF TERM
All days: 9am – 5pm
Day 1. Monday 19 February 2024
Day 2. Tuesday 20 February 2024
Day 3. Friday 23 February 2024
Day 4. Saturday 24 February 2024
To book your place CLICK HERE
Venue for both courses:
Chancellor's School
Pine Grove
Brookmans Park
Hatfield
Herts
AL9 7BN
* Coach Development Bursaries are available for these courses.
---
Courses are limited to 18 candidates per course and are booked on a first come, first paid basis - places cannot be reserved or held.
You must attend all 4 session dates to complete the course and course dates/bookings are not transferable.
---
If you are not able to make the Hertfordshire dates, our neighbouring Counties (Cambridgeshire, Cricket East, Essex & Middlesex) will all be running courses this winter and may have alternative dates that may suit you better. Details can be found on their websites.