.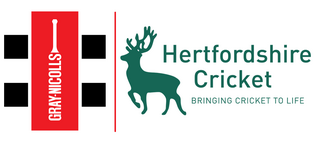 We are pleased to announce that the winner of our first Club Volunteer of the Month Award goes to Tony Thompson of Kings Langley Cricket Club.
Tony has been a member of Kings Langley CC for over 60 years, 40 of those years spent captaining various sides.
He still acts as the Club Steward, arranging all the club lettings that go a long way to help the clubs finances and all on a voluntary basis, never asking anything for his time or effort. He is still very well connected in the area and continues to make sure the club is at the heart of the local community.
Now in his 70's Tony is still playing for the third or forth XIs and according to his nominator is still the most reliable bowler in the club!
He is now the club President, a role that he fulfills with dignity and charisma.
Congratulations "Thomo"
Tony will be presented with his award from Hertfordshire Cricket along with a £200 Gray Nicolls Voucher for the club in the next couple of weeks.
If you have anyone at your Club you would like to nominate for Volunteer of the Month for June then please send in your nomination via the online form below:
To nominate a member of your Club CLICK HERE